One of my biggest design challenges working at Vogue China was that every story needed both an English and Chinese headline. Figuring out how to balance the typography for both languages on covers and layout openers was a delicate balancing act. Not only do you have to use the right blend of fonts in one language - now you have to consider how to merge fonts from two different languages that have no linguistic nor visual traits in common.





The following spreads are layout openers to fashion stories. In general, I played with the idea of using typography to mirror the image - if the model was in an action pose, the typography followed suit. If the model was sitting, the typography was designed in a way to echo that same pose. Every month I coordinated with our world class photographers such as Peter Lindbergh, Dan Jackson, or Sharif Hamza to get the best pairing of image and typography.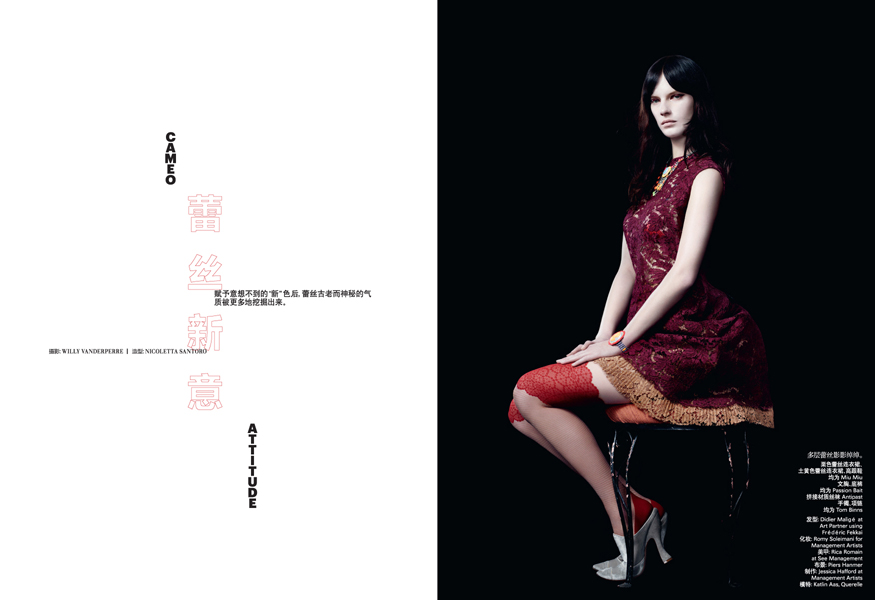 This was a "Top Ten Fashion Trends" story where each trend got a separate page. These types of stories can become boring for readers who are used to seeing them time and time again in magazines. So, for our feature, I wanted it to be as visually fun as possible - using big numbers to create a sense of positive and negative space.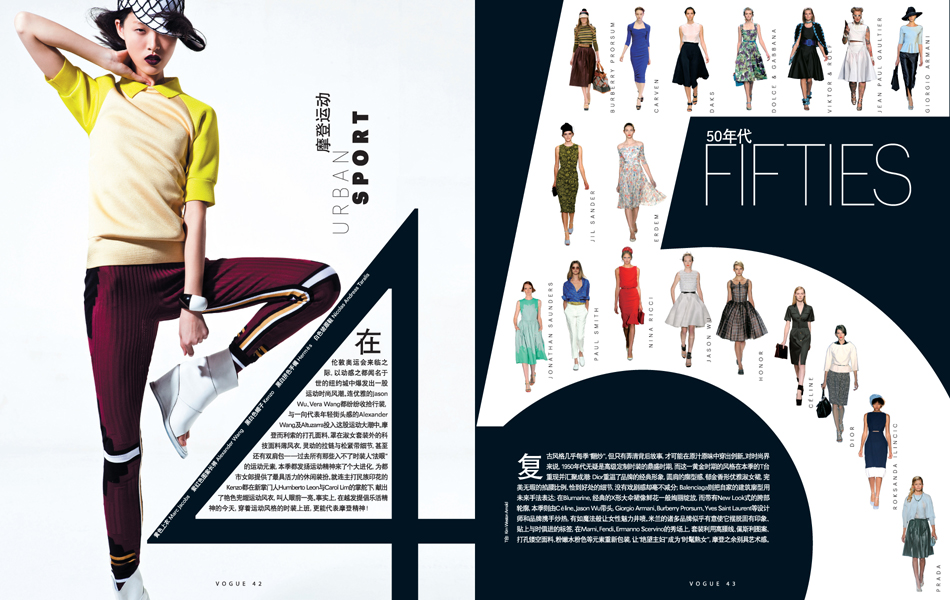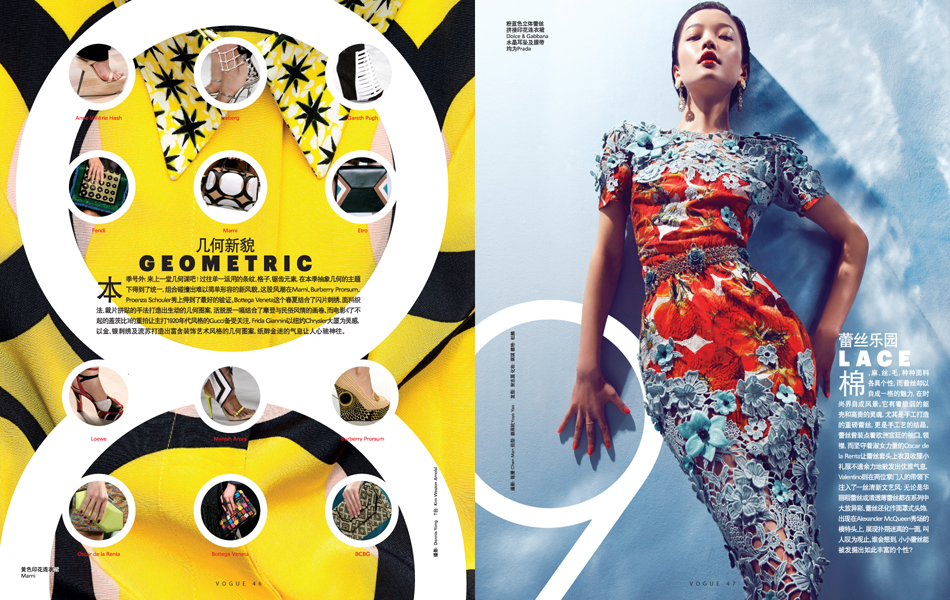 Vogue's Fashion's Night Out was a yearly global event initiative that Vogue started from New York, and was so successful that it eventually spread to Vogue editions all over the world. For the China edition, I was tasked with creating a unique logo that we could utilize concurrently with the standard Fashion's Night Out typeface.

I designed a handwritten "FNO" visual mark that could then be used on various platforms - print, digital, as well as in both interior and exterior environments around China. We have since used it every year on buses, on billboards, and in neon lights for store displays. It was so successful that other Vogue editions - such as Vogue Spain - have since adopted it's usage as well. Later on, I also created an "FNI" logo for our Fashion's Night In (FNI) digital event, an event which promotes online sales - as opposed to physical sales with FNO.